Access Benefit Consultants (ABC) is an organization that is focused on being a "Comprehensive Worksite Resource and Consultant" for both the broker/agent as well as their clients. ABC is a leading provider for voluntary benefits on a local, regional and national level. ABC is able to accomplish this task by being a primary product source for quality, reasonably priced employee benefits, while at the same time providing consultant-marketing services for both the broker and the client.


Our staff has an overall combined industry experience in excess of 90 plus years. We are currently comprised of a Senior Management group and a CES designated staff enrollment staff that operates on a "Per Diem" basis.


We have a strong affiliation with other enrollment firms on a national level and are members of several national enrollment firms as well. ABC is further strengthened by our staffs unique combined work experience and recognition for superiority within the following areas of expertise.
Sales and Sales management experience.
Marketing expertise in the Work-Site market.
Managed care / provider-payer relations experience.
Flexible benefits and 125 plan accredited.
Enrollment specialist versed in complete integration with existing client products.
Notebook PC enrollment specialist.
Ability to help integrate and enroll various products to meet unique needs.
Account Enrollment participation averaging 40-60% per account.
Per-Diem Enrollers. This means no more pushy enrollers for employers and employees.
Most ABC enrollers are CES approved.
Work-site marketing integration expertise.
Contracted with a host of carriers to provide a comprehensive benefit resource.
Currently enrolling and servicing such accounts as state and local municipalities, manufacturing, medical, broad variety of industry, transportation, associations, etc.
The cornerstone philosophy of Access Benefit Consultants is comprised of a strong professional work ethic, coupled with integrity, accountability and attention to detail. This concept is critical to assure maximum results and to achieve the overall success for both the broker/agent and their client. We look forward to working with you to provide the expertise for your distinction in the ever changing employee benefit market.


What makes us different?
ABC uses "Per-Diem" enrollers. This means no pressure on employee's during enrollment.
ABC uses well trained and CES designated professional to facilitate the enrollment process.
ABC is a "ONE STOP RESOURCE" for Voluntary, Group Voluntary and Group Benefit Options. (We shop the plans for you. A real time saver)
ABC uses both conventional and state of the art systems for enrollment.
ABC analyzes the market to provide you and your client the best benefit options. We "Customize" your plan to meet your needs, finding the best product fit for the client, not a "cookie cutter approach".
ABC can facilitate the explanation of "Core Benefits", and enroll these if needed.
ABC will enhance the 125 of flex enrollment by showing the employee how these deductions will effect their paycheck.
ABC provides Guaranteed Issue, Guaranteed To Issue, or Simplified Issue products to enhance the enrollment.
ABC provides a "service" center approach to handling questions and client needs.
ABC is the "Specialist" with the working knowledge to facilitate a successful enrollment and to establish a winning game plan for the client and their employees.
ABC reviews the current benefits, considers the clients current IRS status, establishes the appropriate benefit options and the best communication materials and method.
ABC knows the competition and how to successfully beat them every time.


A Word from E. Jay Coon, President
E. Jay Coon is a 1974 Graduate of "Sioux Falls College" (also known as University of Sioux Falls). Jay majored in Business Administration, with major concentration in Marketing. Utilizing the competitive spirit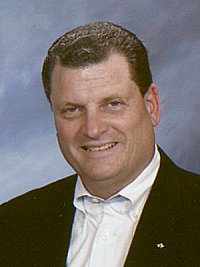 gained as a collegiate athlete, Jay has seen success in the financial industry, managed care arena, and various sales/management career options.


In today's ever changing insurance environment, "strategic alliances" are essential to meet the overall benefit needs of both the employer and the employee. One of the most effective ways to accomplish this is to utilize "Worksite Marketing plans" as a means of cross selling. Experienced practitoners in the field of employee benefits planning believe that the key to future delivery of financial products and services for a majority of people lies with marketing through worksite benefit plans. With the exception of highly compensated employees, or business owners, products and services are best accessible via the worksite. For the majority of middle income employees, low availability of time (off the job) coupled with limited access to a reliable well versed in benefits planning, makes the worksite arena the ultimate distribution vehicle for the insurance industry, the broker, and an attractive solution for employees.


Carrier selection and alliances with well-informed specialists such as "Access Benefit Consultants, Inc" that have their hand on the pulse of supplemental market, is critical to the overall success for any broker or agent! There is no one carrier that has a total fit for you or your clients, and by working with Access Benefit Consultants, Inc, .you both will be able to utilize broader product selection, and a strong overall knowledge of the industry.


Utilizing the overall the winning team of Access Benefit Consultants, Inc, will dramatically affect your bottom line, and help eliminate the competition. This type of approach will allow for the "customization" of products and plans to best fit your client.


A proud member of....

Copyright © 2003-2018. Access Benefit Consultants. All Rights Reserved.